Application Modernization by PrimeSoft
Application modernization offers new opportunities. Business performance is at risk from insufficient flexibility of existing systems, missing compatibility with state-of-the-art components and the loss of know-how relating to outdated, but nevertheless business-critical applications.
Application modernization holds a great potential for renewal while clients continue to benefit from well-established processes and applications. PrimeSoft is your expert for modernizing and integrating essential legacy systems and database applications.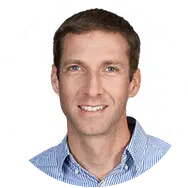 PrimeSoft engineers have a quick comprehension and prompt understanding of customer-specific requirements."
Today, seamlessly operating software systems are indispensable for each and every organization. It is our aim to identify and solve the existing deficiencies in a direct exchange with our clients by taking advantage of target-oriented measures. We support you in reaching your goals by adding our comprehensive know-how and long-term experience in the area of application modernization to your projects."
Seamlessly operating software for today's and tomorrow's needs
There are many benefits of professional application modernization. Both the output and agility of your company may increase, while new business opportunities may appear. Seamlessly operating processes and a modern, intuitive usability help to drive a high user satisfaction levels. In addition, state-of-the-art application modernization reduces the risk associated with obsolete applications which may no longer operate reliably.
It is PrimeSoft's aim to ensure that our solutions fulfil your specific requirements today and in the future. We are ready to further develop your software systems. It is our goal to increase your company's flexibility in a world of constant change while taking advantage of your existing resources. A range of successfully completed projects demonstrate our expertise in the area of application modernization.