Custom Software Development by PrimeSoft
For more than 20 years, custom software development has been a core competence of PrimeSoft. Our offerings include web services tailored to your needs as well as complex web applications, user-friendly desktop software, high-performance client server applications and other products. We are experts with regard to both challenging front-end and high-level back-end development.
PrimeSoft keeps promises, realistically calculates projects and executes them very efficiently. These are some of the benefits when working with PrimeSoft, plus the company's attractive price-benefit-ratio."
Benefit from a long-standing experience in custom software development
As your development partner, PrimeSoft brings time-tested experience and knowledge of the latest technologies to your projects. You can fully rely on our expertise when developing new software and web projects.
In addition to handling your custom software development, we are ready to further develop and maintain your existing software systems. PrimeSoft is specialized in seamlessly and diligently integrating new solutions into existing software environments. More about application modernization by PrimeSoft...
PrimeSoft provides me with the opportunity to study new technologies, increase my know-how and exchange specialist knowledge with colleagues. This engagement is the basis for developing the best possible solutions for our clients."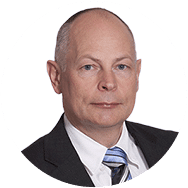 While others are still specifying, PrimeSoft is already done!"
PrimeSoft is your local partner for custom software development
We are your local partner and our experienced employees are happy to add their skills and knowledge to your projects. When developing custom software solutions, we lay great emphasis on professional services and a pro-active approach. Many successfully completed projects underline to our strong commitment.