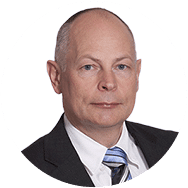 While others are still specifying, PrimeSoft is already done! PrimeSoft supplies services at a very high quality level and has never disappointed us. It is very important to us that we can fully rely on our partner."

- Pius Estermann,former Head of Customer Interaction Management, Swisscom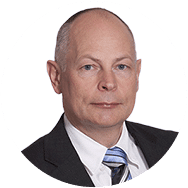 PrimeSoft engineers are reliable, fast, professional and straight forward with regard to their work attitude. They are local partners who – if necessary – are happy to support end consumers on-site at any time."

- Pius Estermann,former Head of Customer Interaction Management, Swisscom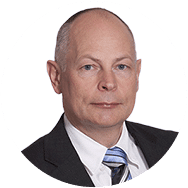 We plan to extend and deepen the partnership with PrimeSoft to other areas, such as mobility integration, application integration based on OneConnexx and document creation. There is a great amount of potential for our further cooperation!"

- Pius Estermann,former Head of Customer Interaction Management, Swisscom
Initial situation:
Swisscom is the leading telecommunications enterprise and one of the largest IT firms in Switzerland. The company provides broadband services, digital TV, mobile communications and other comprehensive services to private customers. The B2B segment includes network and cloud performance services, and also ICT. The Customer Interaction Management department provides managed and independent contact center solutions via Cloud or on-premise to clients. Swisscom operates on a "plan-build-run" principle, which means that all product stages – such as acquisition, pre-sales, solutions sales, contracting, development and operation – are part of their range of services.
Up until 2006, software development at Swisscom had been executed on the basis of sketches. Back then, development processes were not in the focus of projects, leading to the problem that the life cycle of various software projects could not be maintained. Furthermore, a professional 3rd level support was no longer guaranteed. Because the Customer Interaction Management department at Swisscom doubled its volume, a professional service was no longer ensured at all levels.
Therefore, Swisscom outsourced their custom software development mainly to professional partners such as PrimeSoft. Thanks to PrimeSoft's engagement, life cycle and operation of software solutions as well as high levels of service and support are now guaranteed.
Benefits of the new solution for the customer:
reliable development partnership
work capacities are adjusted to individual needs
proactive cooperation
professional services across all levels guaranteed
individually tailored solutions
Solution:
When working on Swisscom projects, PrimeSoft uses the fast prototyping development method. Swisscom needs the ability to run software versions in the minimum amount of time. The software solution is then adjusted step-by-step to clients' needs. PrimeSoft is a reliable partner and proactively contributes ideas to projects and supports Swisscom throughout all new development phases.
PrimeSoft independently develops a proof-of-concept based on minimal guidelines, which is then transferred into a real product. The PrimeSoft Group is ready to walk the "extra mile" needed to deliver an outstanding quality level of software products.
About the cooperation:
PrimeSoft has realized projects such as connecting the customer-specific call center solution to the CRM infrastructure of different corporate clients. In addition, PrimeSoft has developed visualization software for displaying actual client interactions and waiting times. We also provided an automated synchronization of user data between the Microsoft ActiveDirectory and Swisscom's call center solution. The PrimeSoft Group also helps Swisscom to fulfill service agreements and develops web services and Intranet applications based on the Microsoft .NET frameworks.
Contact us to discuss your project.
We look forward to hearing from you!